The
Bellville
real estate market is staying strong, despite a slight cooldown that matches the national housing market trends seen throughout 2022. This small town is on the rise, with new developments and renovations popping up all over town. The population has been steadily increasing, with more and more people looking for a laid-back lifestyle in a friendly, suburban atmosphere.

Thanks to its convenient location between Austin and Houston, Bellville has attracted a wide variety of buyers looking for a quiet place to settle down with their families, with big-city life just 1.5 to 2 hours away. But what makes Bellville so appealing? The answer is simple: it's all about location. The city is next door to Austin, one of America's fastest-growing cities, and the bustling metropolis of Houston. As more people flock here from around the globe, they are looking for reasonable housing options that allow them access to everything they need.
With so many people moving here, the demand for Bellville homes will always be high. This means that sellers can typically get top dollar for their properties. But what makes Bellville such an attractive market for buyers? What are the trends that sellers should be aware of? How can homeowners take advantage of the future real estate in Bellville? Read on for
The Lindi/Camaron Team'
s top insights into the Bellville real estate market in 2023!
Sales prices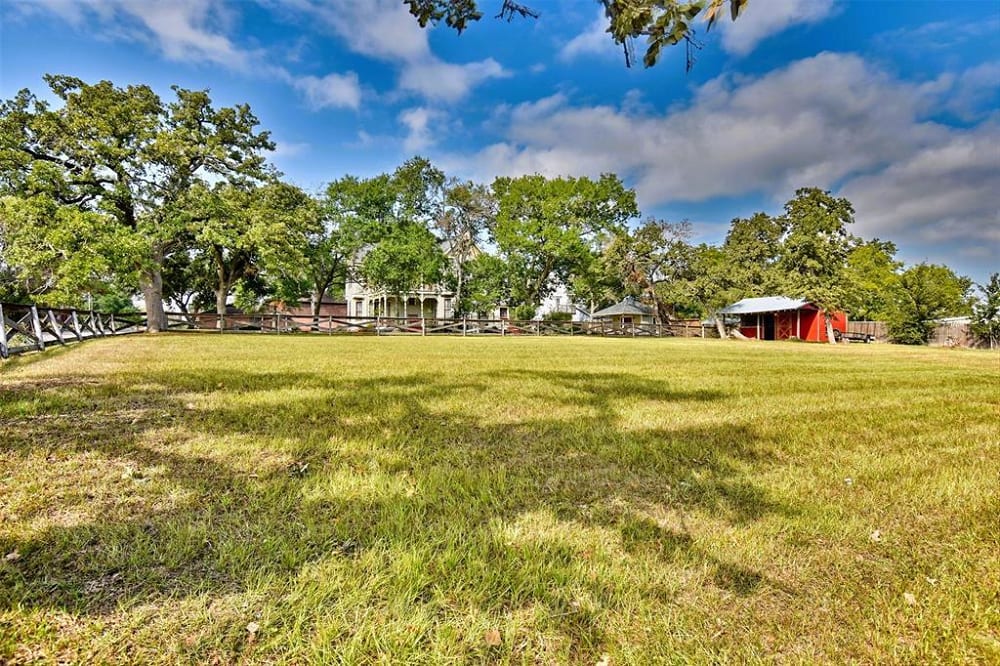 Photo courtesy of The Lindi/Camaron Team
Within Austin County, homes have a median sold price of around $343,750 as of
October 2022
. This is a 9% rise since October 2021, which indicates that while prices are still increasing, the market has slowed down since the red-hot seller's market of 2020 and 2021, when price increases were much more dramatic. Homes in Austin County also take an average of
63 days
to sell, which is up 87% since October 2021, again mirroring the cooling off of the market.

With price increases waning and slowing throughout 2022, buyers who have been previously hesitant to enter the market may have the opportunity to enter the real estate game in 2023 without fear of getting caught up in a bidding war or paying over the listing price for a Bellville home. The market cooldown is likely to continue heading into 2023, as swelling mortgage rates and affordability strain will inevitably cause a slowdown in the soaring housing prices. All of these factors impact the housing scene and swing it back toward a buyer's market.
For buyers looking into the Bellville real estate landscape, purchasing Bellville property may be another option. You can find acres of Bellville land for residential or commercial use, ranging in price from $75,000 all the way up to
$2 million
.
List-to-sale ratio
Without Austin County,
25%
of homes sell for over asking, while 75% sell for slightly under. With that being said, buyers are willing to pay top dollar to get into their new houses fast if the price is right and the property speaks to them. If adequately prepared, sellers can expect a quick offer and closing on their property. Here are a few tips to consider as a buyer in the Bellville real estate market in 2023:
Start the search early: The early bird gets the worm. It's no different in the real estate market.



Gather all necessary paperwork before going into negotiations: Make the negotiation process as smooth as possible for the seller or risk rejection.



Be prepared to close quickly: If the competition is hot, buyers should remain objective when closing but avoid leaving the seller waiting for a decision for too long.



Build a relationship with the seller: The home was once an extension of the seller. Now, they are passing the property on to the future owners. Sellers want to feel that they are leaving their beloved abode to someone who is trusted and who will adequately maintain the property.
Inventory
Currently, most of the homes available in Bellville are single-family homes. October 2022 saw a turnover of
16 homes
sold in Austin County, with 142 homes on the market. As discussed, homes are staying on the market for 63 days on average, which is much longer than the previous year.

Sellers are patient and are willing to wait for the right offer. However, buyers can use this to their advantage by seeking homes that have been on the market for a more extended period of time. Sellers who have experienced an unprovoked delay in closing may be willing to discount the original listing price. Hiring a professional real estate agent can help buyers find the housing price sweet spot to beat the competition at a fair market price.
Market interest rates
Current market interest rates for Bellville sit between 4.4% and 5.5%, slightly lower than the national average, which reaches just above six percent. Experts expect the national average to fall to 4.5% by 2023. These rates have a significant impact on housing prices. Property demand will increase if more people can borrow at a lower rate, while higher interest rates generally have the opposite effect and decrease demand.

Though some studies suggest that the decline in interest rates will not have much of an impact on housing prices, buyers can still benefit from keeping up with real estate trends and plan accordingly. For example, as buyers wait for markets to cool off, they can begin saving money to reduce borrowing and improve their credit score to secure better rates.
How to learn more
If you're looking for a place to call home in Bellville, Texas, in 2023, you'll be in good company. Interest rates are set to decrease, giving buyers more purchasing power. And, with home prices leveling out, this may be the perfect time to jump into
Bellville real estate
. To learn more about the fluctuations and forecast for the Bellville housing market and for expert guidance with buying or selling a home in this area, contact
The Lindi/Camaron Team
today! This top-notch team is ready to guide you every step of the way.

*Header photo courtesy of The Lindi/Camaron Team